When the city of Miami made its airport code MIA, they were referring to your Spanish. You've finally realized it's not cute to say you took Spanish for so long, but can't really say anything of value. You're now ready to invest the time and money to bypass the headaches and all that other noise and commit to Spanish with Damon D.
The Full Course Bundle includes both Level 1 and Level 2. Please refer to the two courses' sales pages for each of the course's info.


Course FAQ

How did this Spanish course develop?
After a successful French course launch (still shocked at the response), I knew Spanish had to come next. After all, I had learned Spanish before French.


How is this course set up?
Upon purchase, you'll have access to a video database. Each chapter contains Study Notes, guided videos, funny examples from my trips in Spanish-speaking countries, interesting homework prompts to put the language in your words, explanations of well-known staples in Spanish-speaking countries, quizzes that you put in real-life scenarios, and extra credit links. You will also get access to my list of the best books, sites, novels, films, and podcasts to learn even more Spanish, as well as my own Spanish Spotify playlist.
So yes - you'll get the academic side, where I walk you through all the strategies and shortcuts my English-speaking brain took to memorize and navigate its way through the Spanish language.
And you'll also get the fun side, where I'll walk you through the real messages I got last week on Tinder and also the lyrics to the latest hit Spanish songs that will make even the most boring Spanish speaker throw their culito in a circle while their friends yell "essssoooo!"
Who are you?
I studied in Barcelona when I was 16 and won't let anyone forget it. Spanish was my first love and it was during that summer in Barcelona (told you I wouldn't let you forget) where I soaked up the language and discovered my love of...French. Diving into other languages put my knowledge of Spanish into perspective - that actually, Spanish is quite easy for English speakers to learn. For example, the pronunciation of each letter works in a what you see is what you get kind of way (unlike English), and many of the verb tenses match up (I eat vs I am eating, for example).
On the other hand, I know where your brain will be like "Why isn't it 'Yo gusto' instead of 'Me gusta?'" and I'll be like "Because your brain is speaking English, when it shouldn't be right now. In Spanish you don't say 'I like' in Spanish, you say 'It pleases me." Or, you may ask "Why does it seem like Spanish speaker speak so fast!?" and I'll be like "Well, you know there was a study done in 2011 that showed that Spanish is mostly spoken at a normal pace, it's just that there are simply more syllables to hit than in English, so it sounds faster."
Anyway, because I have spent months, probably years, of my time in Spanish-speaking countries: Spain, Ecuador, Mexico, Costa Rica, Guatemala, Panama, etc. I understand the minute and major differences in the various dialects and can help you decide which one you really want to focus on. Should you learn vosotros? Vos? Neither? Both? After all, how would you know when you don't yet know much about any of the cultures?
I'm not a native Spanish speaker. I'm a gringo like you (and that's the point). Probably like you, I was coerced into taking Spanish in high school because it would be "convenient." I had all the same "dumb" questions and confusing "seriously-Spanish-what-the-fuck" moments you'll experience. I know the questions you'll have before you'll have them. Long story short: I get you, and I get Spanish.
We can't escape our native language - so let's use it to our advantage.
What if I've never learned a language before?
I designed this course to go slow enough in parts that I was confused by, but not too slow that you end up watching the entire series on 2x speed. We spend more time on concepts that don't exist in English - like how there are two words for "for," two words for "I am," and two words for "to know." In the advanced levels, we're going over more complex grammar structures, but if you've never studied a language before, you may not even know what those are in English or realize that this very sentence is already using complex grammar structures. Don't worry! I got you.


What if I've already learned another language?
I also draw connections to concepts that are similar in French and Portuguese - so that you know where to speed up and slow down. There are parts where Spanish is doing its own thing in its own lane (imperfect subjunctive, changing le lo to se lo, saying voy a instead of je vais + verb or eu vou + verb, etc.), and then there are other parts that you will be able to easily pick up (days of the week, saber vs conocer, ser vs estar etc.). Anyway, I point these out.


When does the course start and finish?
Upon purchasing, you will have immediate access to the database of videos. This course goes in a specific order, and I refer back to previous videos - but you can skip around if you really want to. Upon finishing the course, you can revisit the videos as often (or as little) as you'd like. The videos do not expire.


Can I get a refund?
If you are unhappy, you can get a refund up to 30 days after the course goes live.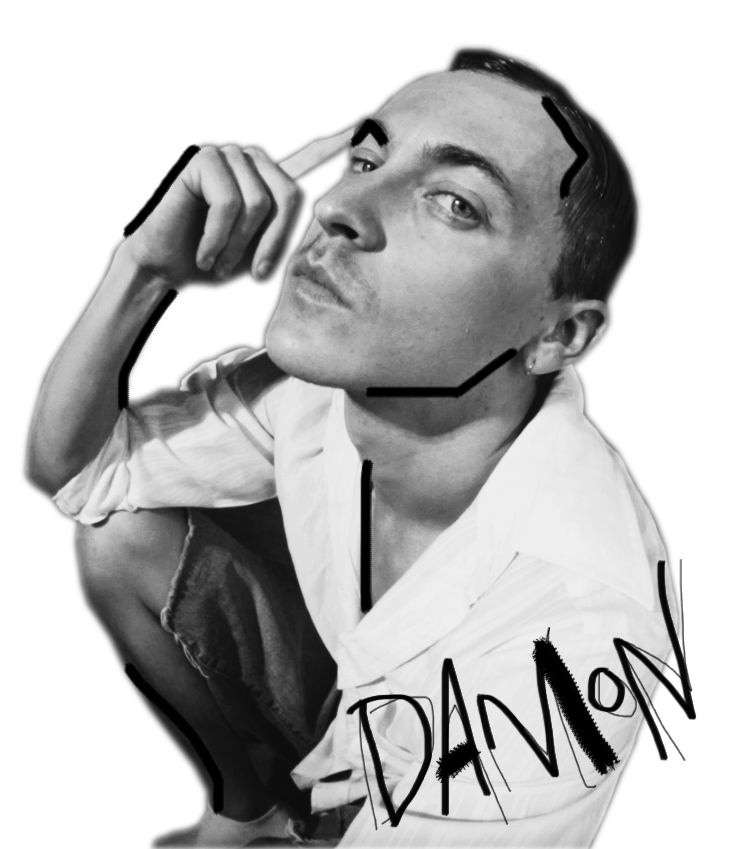 Your tutor
Encompassing a little more than 0.01% genetic latino makeup, I first fell in love with foreign languages via some really great high school Spanish teachers. I then spent months on months in Spanish-speaking countries like Ecuador, Panamá, Costa Rica, Guatemala, Mexico, Spain, and if we can consider it another country, Miami.
After years of my YouTube audience asking me to make language courses, I decided to listen to them and turns out, they knew what was best for me.
The truth is: most language courses teach you Spanish that's a little too polite, a little too proper, and way too "textbook," and that's why we all freeze when we're all on the ground in a Spanish-speaking country trying to have a real personality...so you do what you gotta do, and I'm stepping in to help out my fellow gringos.