Let's not act like your first words in French weren't
Voulez vous coucher avec moi? (Do you want to sleep with me?).
This workshop is for those who are trying to dabble in foreign tongues - both in French and in people - and need to know more than polite, politically correct vocabulary like "un croissant, s'il vous plaît."
All the boring conversation starters people will use on dating apps, plus how to be smooth with sentences like "Wait, you look really familiar? Do we know each other from somewhere?"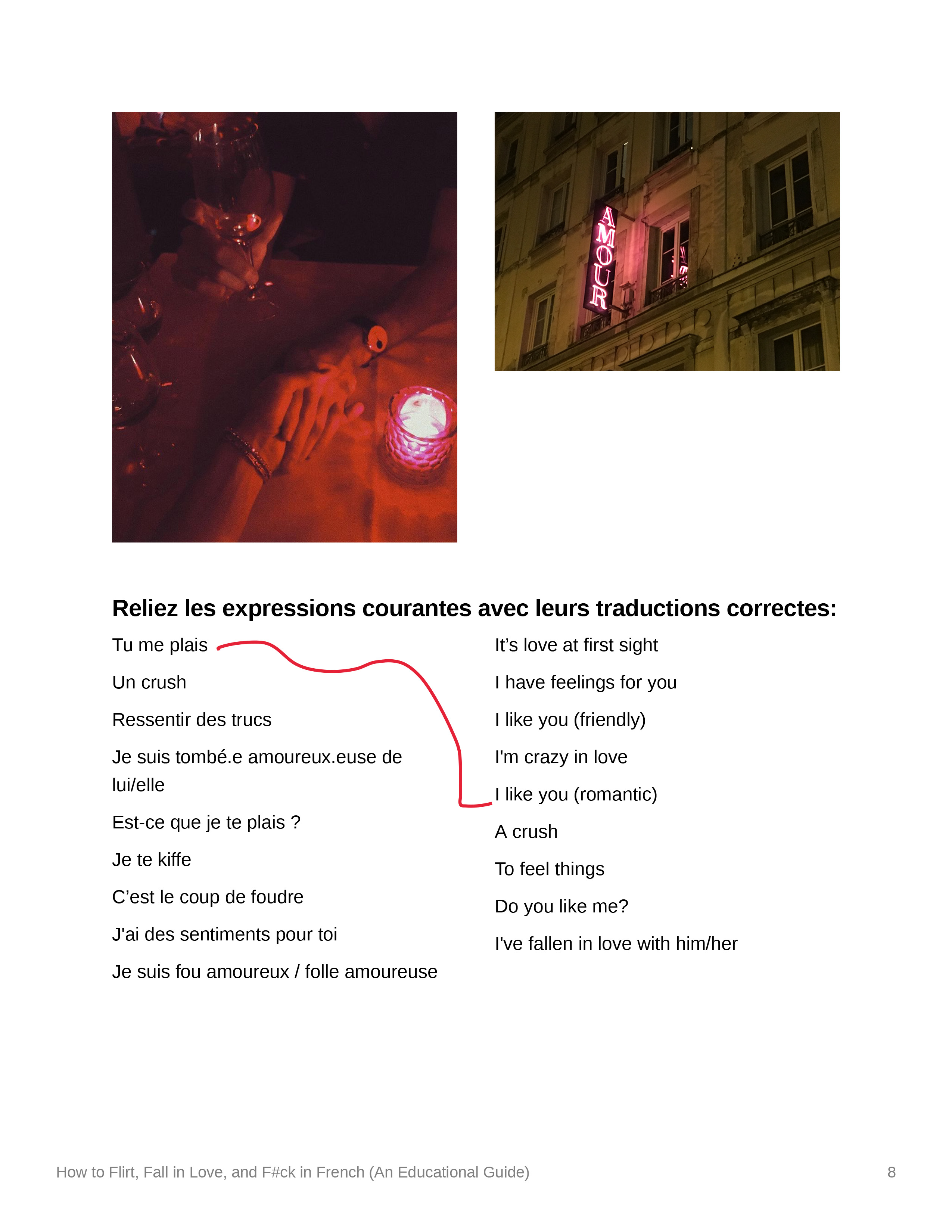 How to ask someone to marry you, how to call your boo "babe," and then how to break up with them shortly thereafter.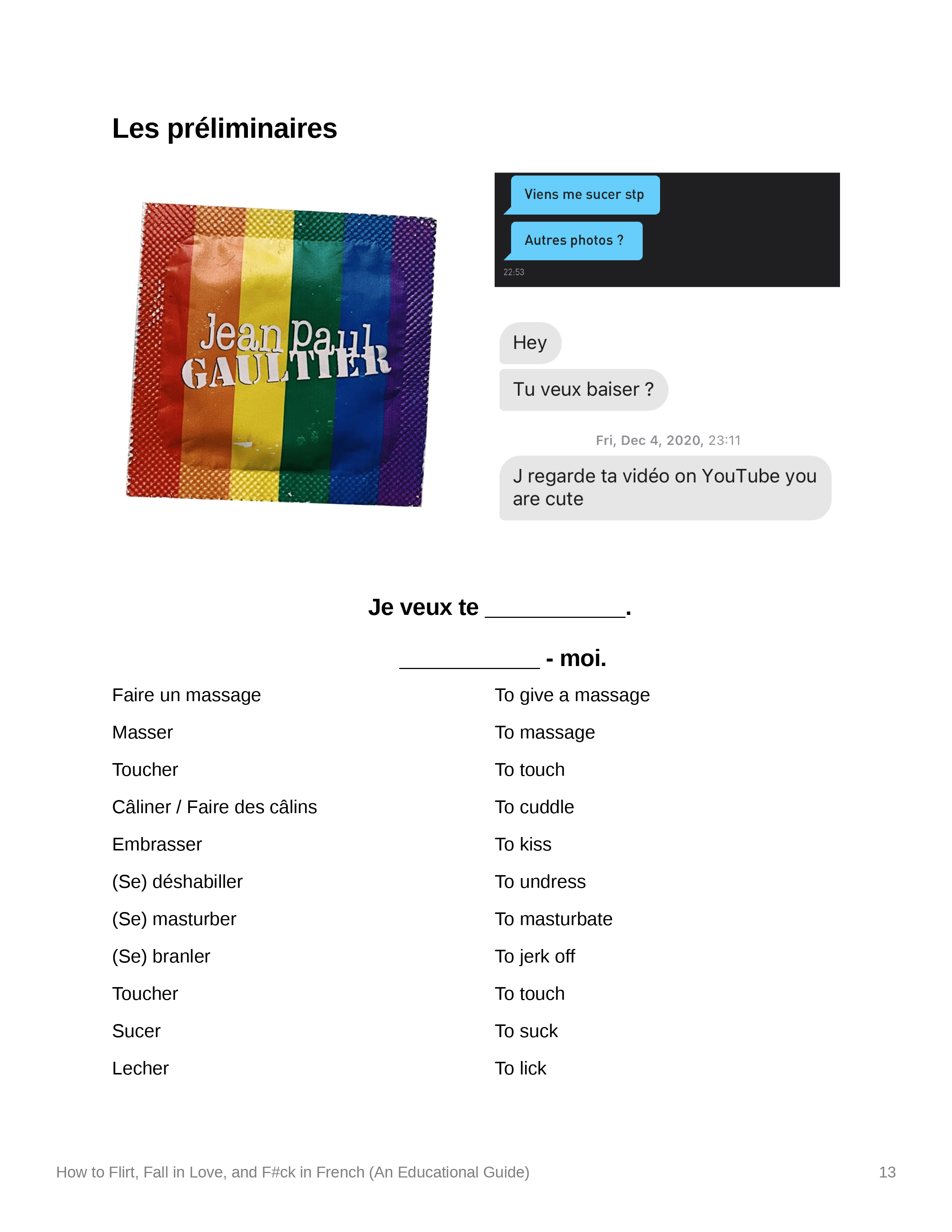 All the words your French teacher would have gotten fired for: what to say before sex, during sex, and after sex.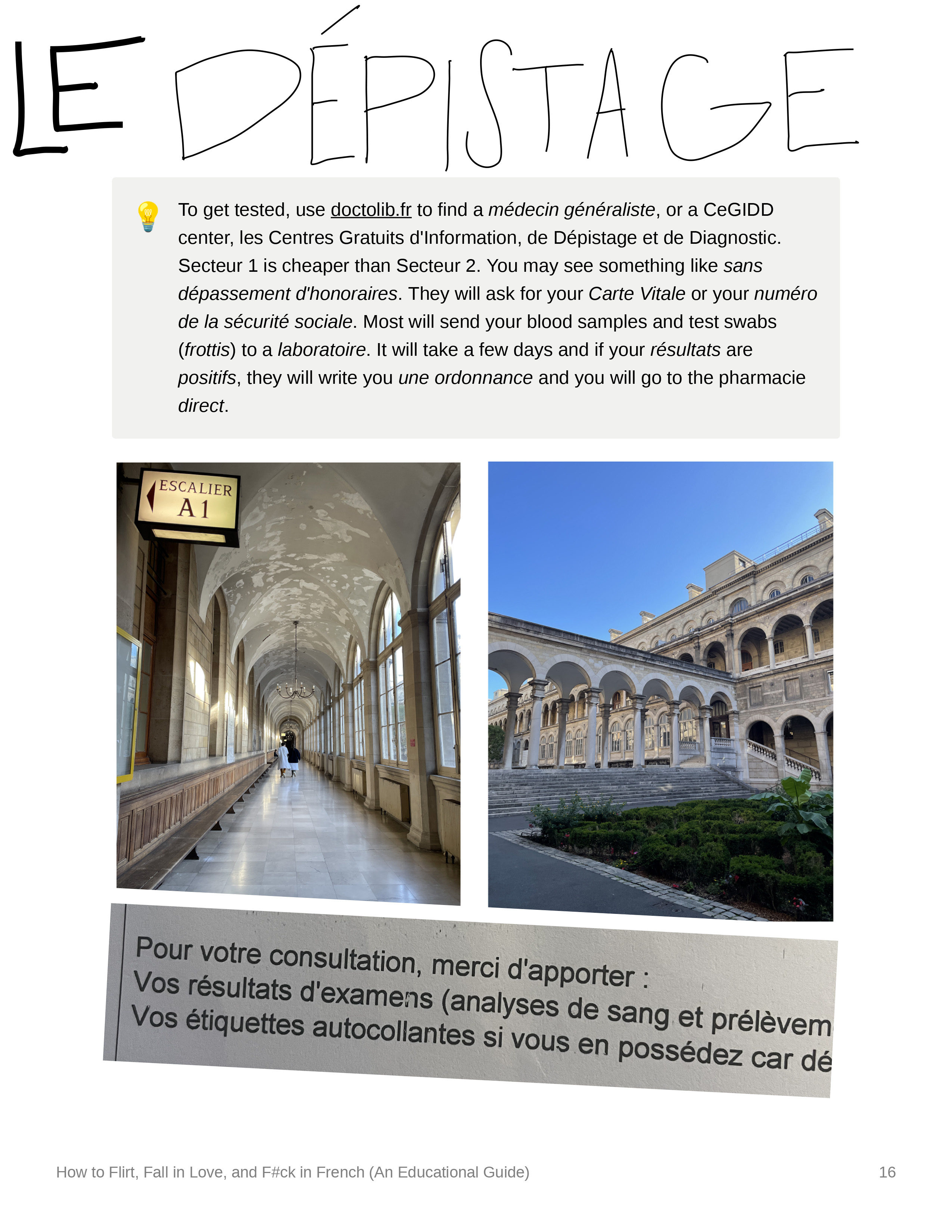 With ✨ special section ✨:
Getting Tested™️
When you've missed your period, or have an itchy vajay / burning peeny, and would prefer to not have to repeat yourself in the packed pharmacy line because you don't know the correct vocabulary.

Is this appropriate?
We're interested in learning French - not censoring ourselves for what school districts deem correct moral code. Whether you personally say these words or not, French speakers know them. They may come up in a film, in song lyrics, or in your own bed and that's why you should learn them now with someone who's not going to make this all weird or awkward.

We're trying to dabble in foreign tongues over here - both in languages and men (or women), so let's get learning.


Disclaimer
This workshop is for educational purposes, so don't be an idiot. There are no visual components apart from me drawing bad cartoons on the Study Notes.